Cyber Monday Extended
--

Days

--

Hours

--

Minutes

--

Seconds
Draft beer. At Home.
Introducing PerfectDraft™, designed to serve the coldest draft beer at home
Already available
Same-day & scheduled deliveries

24hr customer service & warranty

Over 350,000 customers globally
Experience the Perfect Pour with PerfectDraft
Customizable Temperature Control: PerfectDraft allows you to customize your keg's temperature down to 32°F, ensuring that your beer is served at the perfect temperature every time.

Generous Serving Size: Each 6L keg serves more than 12 pints, making it perfect for hosting parties, gatherings, or simply enjoying a cold one at home.

Freshness Guaranteed: PerfectDraft's innovative technology ensures that your beer stays fresh for up to 30 days after tapping, so you can enjoy the perfect pint every time.

Maintenance-Free: PerfectDraft requires no CO2 and no maintenance, making it a hassle-free solution for enjoying draft beer at home.

Quick and Easy Keg Changes: Changing kegs with PerfectDraft is a breeze. In just 30 seconds, you can swap out your keg and start enjoying a fresh beer.
Our customer are brewing with satisfaction
Better than your average bottle of beer hands down

The machine pours really well! Honestly the beer is fresh and so easy to pour. Better than a bottle for sure, as you can have an ice cold beer at home.

Luis M.

Easy installation

The installation is awesome and easy. Literally took less than 5 minutes to unpack and pour the first beer.

George

An unbelievable pouring experience

Honestly, the pouring is amazing, even for beginner. First time pouring and the beer is perfect. Unbelievable!

John
Frequently Asked Questions
PerfectDraft is a countertop keg machine that serves bar-quality draft beer. You simply insert a 202oz keg (equivalent to 18 bottles of Stella Artois) into the unit, and it cools the beer to your desired temperature. Once cooled, all you need to do is pull the tap to pour the perfect pint of beer.

Each keg holds 202oz, equivalent to 18 bottles of Stella Artois. The machine's LED monitor displays the level of beer remaining in the keg so you can order more as needed and avoid running out. Pro tip: Keep your next keg in the fridge to reduce the time it takes to cool the beer once placed in the machine.

Once opened, each keg stays fresh for 30 days. The PerfectDraft machine keeps track of your keg's freshness and notifies you of its remaining shelf life. Each keg comes clearly marked with a 'best before' date.

PerfectDraft maintains the beer at a steady temperature of your choice between 32F - 54F. The LED monitor on the PerfectDraft machine displays the current temperature of the keg.

The machine sold in the US measures 11.5in (length) x 20.3in (depth) x 17.5in (height) and easily fits on most countertops. We recommend measuring your space before ordering to confirm fit. If your machine does not fit in your home, simply return it for a full refund. We offer a risk-free, 30-day money-back guarantee.

Yes, changing the keg is easy and only takes a minute. Simply open the machine, pull out the tap handle at the top, remove the old keg, and snap in a new keg. Each keg purchased from us comes with a fresh beer line that snaps into the tap handle. There's no CO2, maintenance, or cleaning required. The process is very similar to putting a pod in a coffee maker.

Only PerfectDraft kegs purchased from our US website (us.perfectdraft.com) will fit into the PerfectDraft machine. Currently, we offer a collection of Stella Artois, Veza Sur, and La Rubia kegs, and we are continually adding more to our assortment.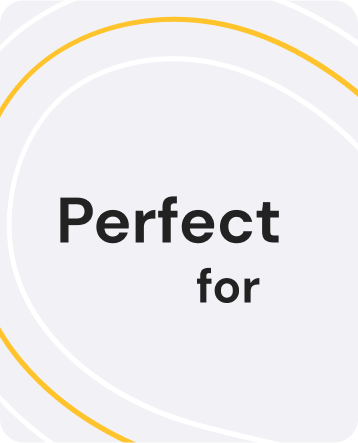 Entertaining friends & family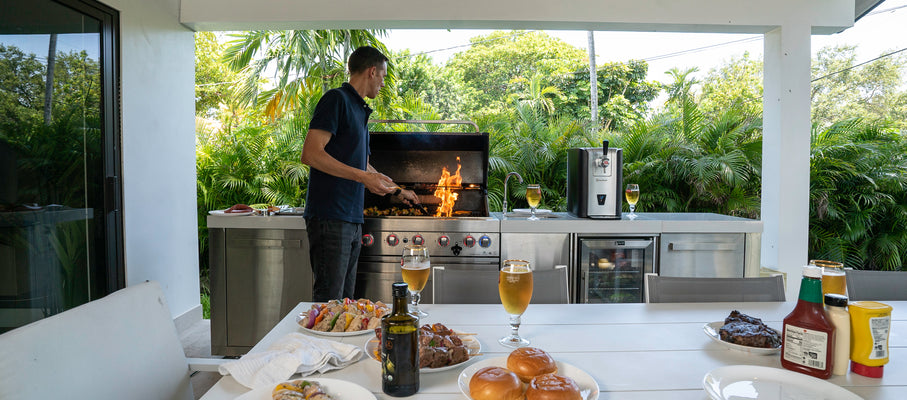 Cooking on the BBQ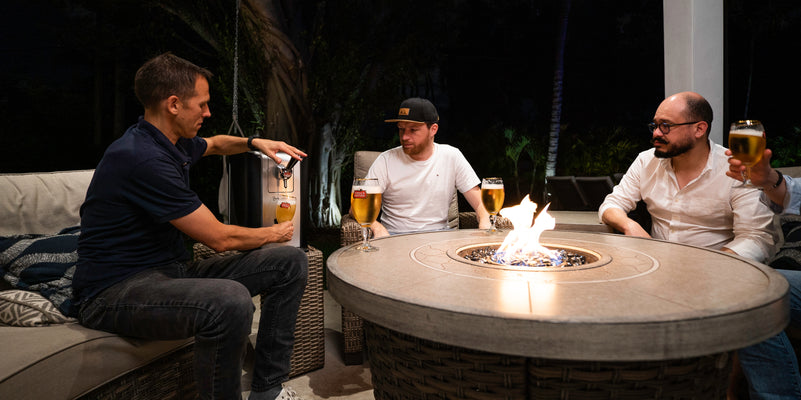 Relaxing nights at home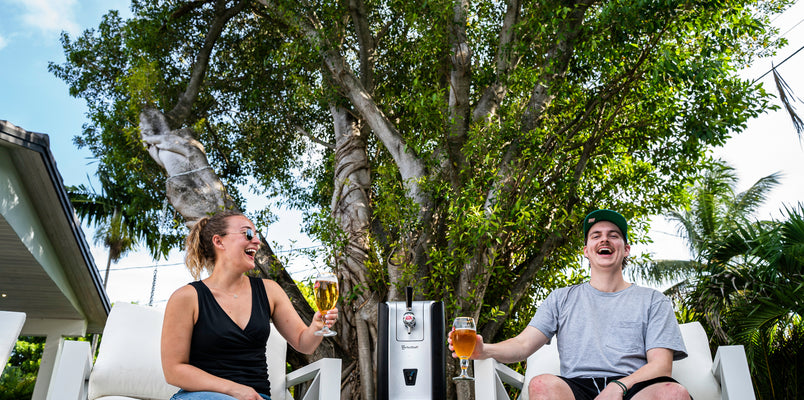 Enjoying yourself!