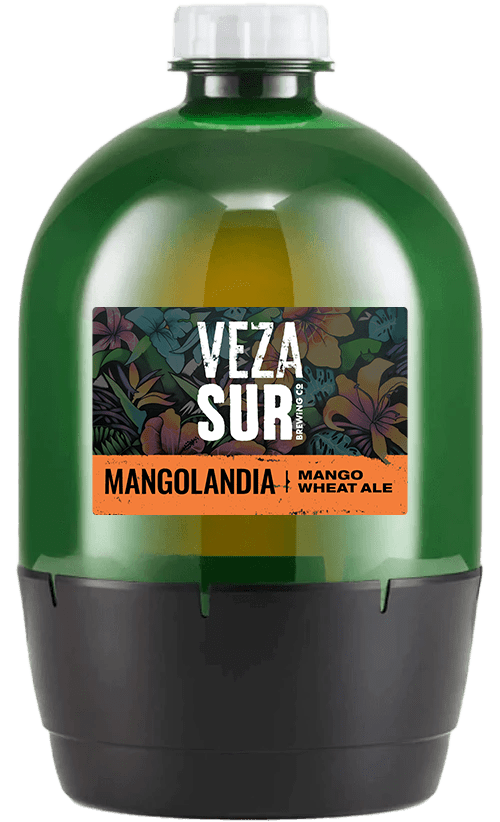 Veza Sur Mangolandia
Regular price
Sale price
$32.99
Unit price
per
Available
Free shipping on 3 or more kegs purchased
Enjoy Veza Sur Mangolandia on draft at home.
Did you ever wake up from the sound of ripe mangos falling on your roof? This bright and session-able Wheat Ale is Miami Summer in a pint.
30 days money-back guarantee

Free Next-Day Delivery

Over 350,000 customers globally
How to pour the perfect beer
Our kegs
Once the barrel is perforated as recommended in the instructions, you just need to open your Pefectdraft machine from the front and to slide the keg inside. Easy and quick!
202 oz

Volume

7.9 in

Width

13.5 in

Height

14.5 lb

Weight
The kegs only work with the PerfectDraft machine, do not try to fill them manually.
Our customers are brewing with satisfaction
Easy installation

The installation is awesome and easy. Literally took less than 5 minutes to unpack and pour the first beer.

George

Better than your average bottle of beer hands down

The machine pours really well ! Honestly the beer is fresh and so easy to pour. Better than a bottle for sure, as you can have an ice cold beer easily.

Maria

An unbelievable pouring experience

Honestly, the pouring is amazing, even for beginner. First time pouring and the beer is perfect. Unbelievable!

John