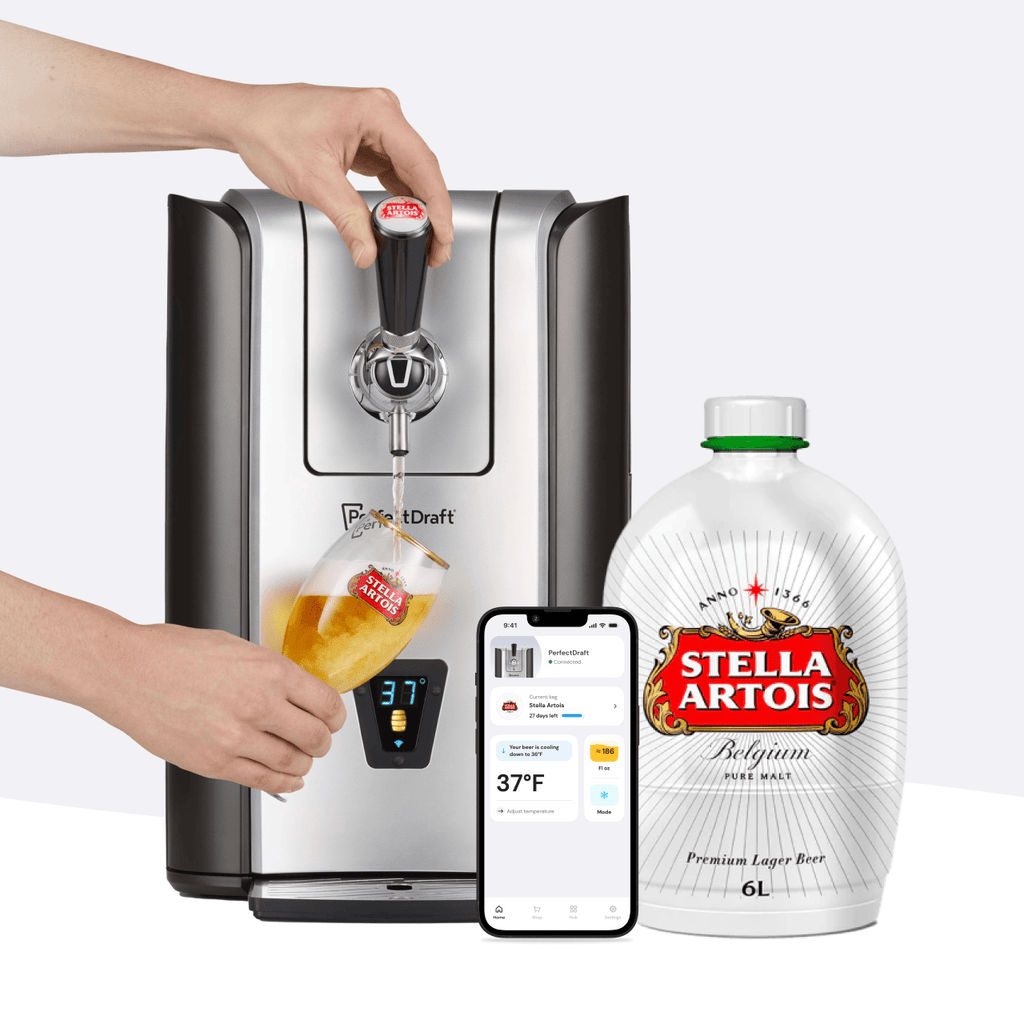 Stella Artois Bundle
Regular price
$432.99
Sale price
$289.99
Unit price
per
4 x $72.49 USD
interest-free payments with Klarna.
30 days money-back guarantee

Free Next-Day Delivery

Over 350,000 customers globally
Cold, Fresh Draft Beer at Home

Become the ultimate host with a PerfectDraft machine & Stella Artois in your home. 
Draft beer served brewery fresh & ice-cold this holiday season  
Pour ice-cold 32° draft beer in the comfort of your home

Kegs remain brewery-fresh for 30 days after being loaded into the machine


Choose your own pint glass 🍻 pour your friends and family their favorite pint


With PerfectDraft, it's easy – no maintenance or extra accessories needed. Just quality beer and good times to share

What you'll get in your PerfectDraft bundle
PerfectDraft Machine
Temperature control

Reach the perfect temperature for your beer. You can set the temperature from 32° to 53°.

Plug and play!

You don't need to use CO2 or clean the tubes!

Smart pour technology

Pour the perfect beer, even if you just plugged in the keg.

App control

Track the remaining level in your keg, and adjust the temperature directly from the app.

Weight and size

The PerfectDraft machine is made to fit in your kitchen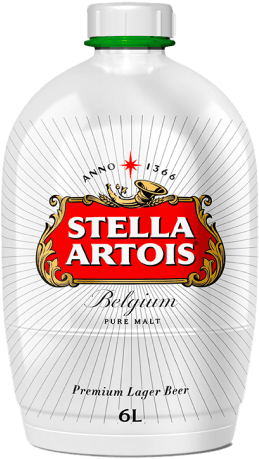 Stella Artois
Ideal tasting temperature

This beer is best enjoyed between 37° and 41°.

18 beers per keg

Don't worry about having cold beer in your fridge anymore.

Recommended Glassware

Stemmed glass in balloon format.

Shelf life

Consumable 4 weeks after opening.

ABV and IBU

The ABV is 5%, and the IBU is 24.
Stella Artois, Belgium Pilsner, brewed since 1366
Stella Artois is brewed with four ingredients: water, malted barley, corn and, above all, the best Saaz hops. It is these hops that set Stella Artois apart. A smooth blend of malt and hops, enhanced by a more bitter finish, reveals the full, slightly bitter taste for which Stella Artois is known.
Our customers are brewing with satisfaction
Easy installation

The installation is awesome and easy. Literally took less than 5 minutes to unpack and pour the first beer.

George

Better than your average bottle of beer hands down

The machine pours really well ! Honestly the beer is fresh and so easy to pour. Better than a bottle for sure, as you can have an ice cold beer easily.

Maria

An unbelievable pouring experience

Honestly, the pouring is amazing, even for beginner. First time pouring and the beer is perfect. Unbelievable!

John
What are the PerfectDraft® features
PerfectDraft app
Manage your PerfectDraft machine via the app. Set the temperature, monitor freshness and beer levels, get notifications and access services.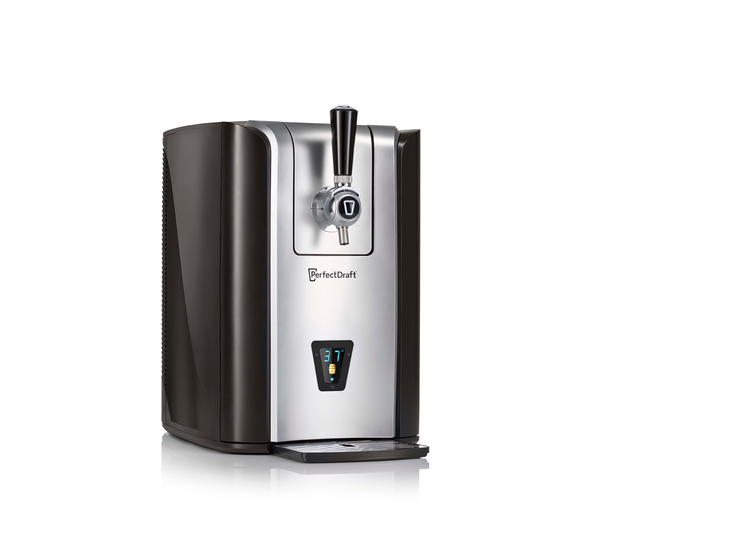 Weight and size
The Perfectdraft machine is a little bigger than a coffee machine: it is 11.5 in width, 17.5in height and 20.3in deep. Its weight is 33.71Lb.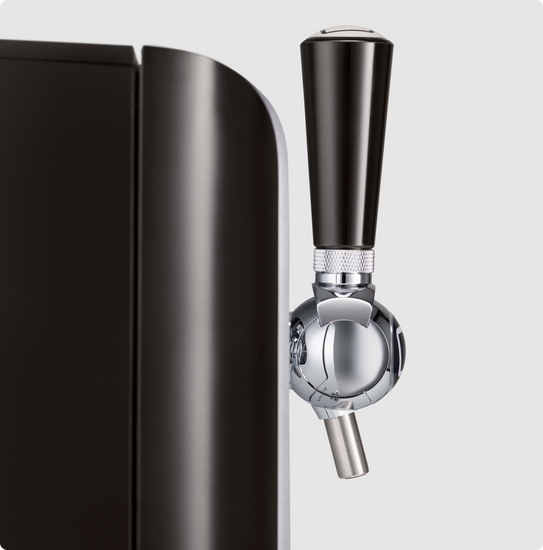 The Perfect Pour
Smart Pour technology means the perfect pour every single time.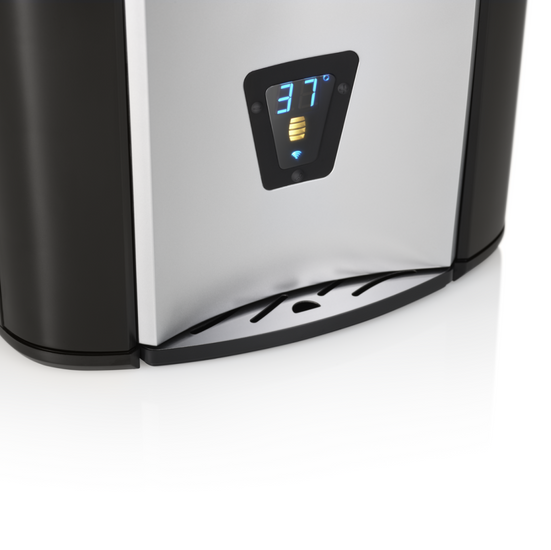 Variable temperature control
Adjust the temperature for your perfect beer (32ºF-45ºF).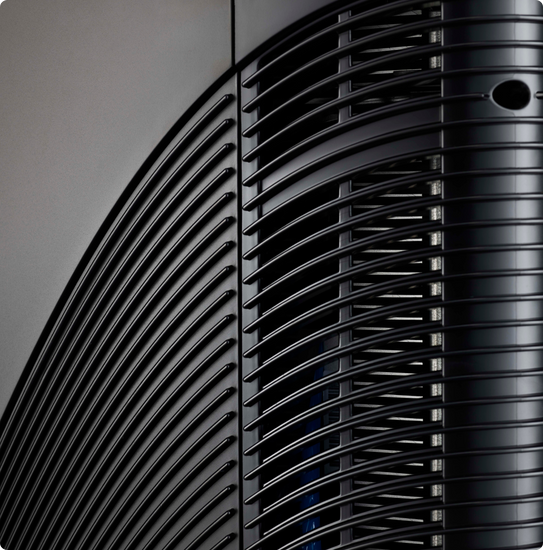 Improved insulation
Chills down faster and keeps temperature stable, even in warm environments.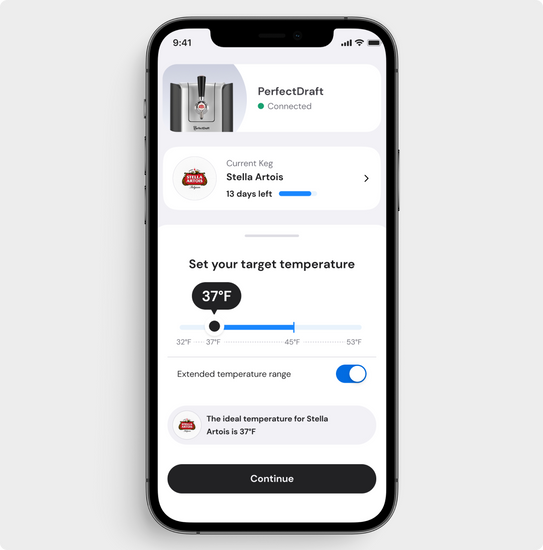 Fast cooling
From room temparature to 'ready-to-drink' within 12 hours
The ultimate home beer experience.
Our kegs
Once the barrel is perforated as recommended in the instructions, you just need to open your Pefectdraft machine from the front and to slide the keg inside. Easy and quick!
202 oz

Volume

7.9 in

Width

13.5 in

Height

14.5 lb

Weight
The kegs only work with the PerfectDraft machine, do not try to fill them manually.
Discover the PerfectDraft experience